After filling out all your contact details, follow the instructions below.
1. CHOOSE YOUR PRODUCTS
Browse the store and find the garments you want to be printed or embroidered.

2. CUSTOMISATION AREA
Decide where your print or embroidery will appear. (See below).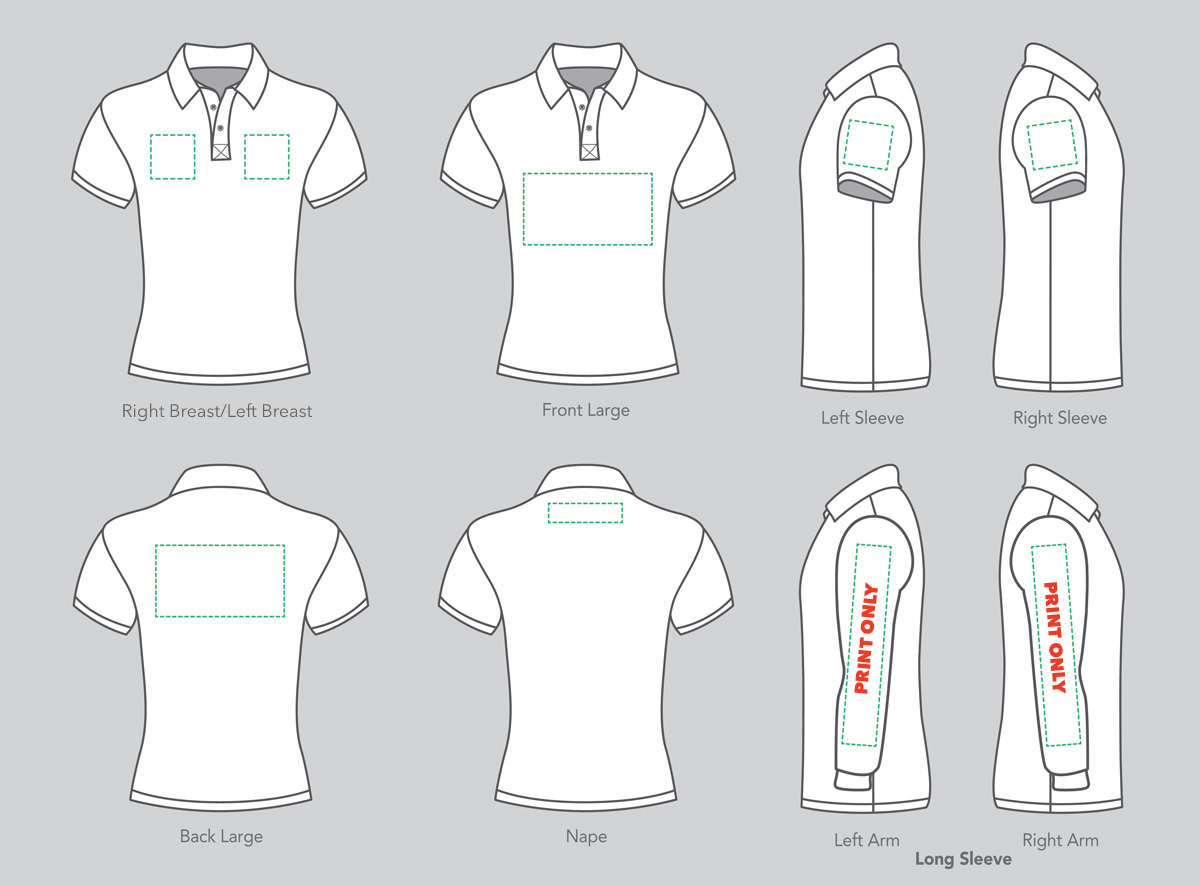 3. CUSTOMISATION DETAILS
Decide what you would like to have embroidered or printed
on your garments and make sure you have any images or logos ready.
(See below for details of the kind of files we can accept).

4. UPLOAD YOUR LOGO/IMAGE
Use the 'Browse' button to locate your logo/picture on your computer
and then upload it.
Artwork Requirements
We advise that artwork is generated only in the following design programs;
Illustrator and/or Photoshop, we cannot accept responsibility for any unwanted
results from artwork originally generated in any other software. This is especially
true of 'office' programs such as Microsoft Word, PowerPoint, etc regardless of
what options are available for final saving.
In order for us to be able to create original custom designs, we prefer original artwork
which is called vector or saved as .AI files. This allows us to be able to resize and recolor.
We can accept other formats and recreate them at an additional fee.
If you already have your final artwork ready for print these should be saved in
.AI, PDF, EPS, TIFF, or high-res JPEG format.
RESOLUTION
All non-vector artwork should be supplied at a minimum of 300DPI at actual size.
Any artwork supplied lower than 300DPI will print blurred and we cannot guarantee quality.
FONTS
All fonts used should be embedded (PDF's) or converted to outlines (EPS, Illustrator).
If not, please supply the fonts used along with your artwork.
RECREATING ARTWORK
Our designers can reproduce many different kinds of artwork that originate with JPG.
An additional artwork fee may be applied.